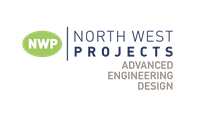 Mechanical Design Engineer M/F
Ingenierie, etudes, methodes
2021-55287
North West
Buttermere Pavilion, Ingwell Drive, Westlakes Science & Technology Park, Moor Row, Cumbria, CA24 3JZ
08/09/2021
North West Projects is a national Engineering design company with a Nuclear sector focus. Being part of Vinci ENERGIES with a turnover of €13.7 billion, has allowed NWP to grow in an exciting but secure manner. We are currently recruiting a Mechanical Design Engineer. The ideal candidate will mechanical engineering experience within the Nuclear sector.
Translating user requirements and technical specifications into concept designs and fully engineered design solutions, either working on an individual basis or as the leader of a small team of designers.
Production of technical reports and specifications.
Production of design substantiation and scoping calculations to underpin key design elements.
Undertaking site surveys and producing survey reports.
Participation in technical reviews and risk assessments.
Application of applicable design codes and standards.
Engineering experience demonstrating a record of successful delivery, including positions influencing engineers and designers, and guiding technical personnel in the definition, implementation and delivery of engineering work packages as directed by a Senior Engineer or Principal Engineer.
Competent in the production of standard deliverables and design calculations.
Ability to check standard deliverables and design calculations produced by other engineers.
Knowledge of laws, regulations, processes (including HAZOP process) and procedures appropriate to the area supported.
Current experience of plant and equipment, including regulations, standards and operating environment influences.
Knowledge of relevant design tools, techniques and related methods, e.g. IT systems.