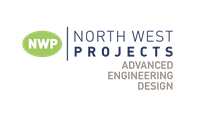 CE&I Engineer M/F
Autres
NWPCEI-48631
Moor Row, England
Contrat à durée indéterminée
Date: 03/02/2021
North West Projects is a national Engineering design company with a Nuclear sector focus. Being part of Vinci ENERGIES with a turnover of €48 billion, has allowed NWP to grow in an exciting but secure manner. They are currently recruiting a Senior CE&I Engineer to actively contribute to understanding customer requirements. The ideal candidate will CE&I experience within the Nuclear sector
The Role
Actively contributing to establishing customer requirements and production of user requirement and technical specifications.
Assisting with allocation of resources appropriate to their skills, experience and qualifications to execute engineering and design activities.
Assisting with coordinating and supervising of the engineers and designers and providing technical guidance in the planning and execution of engineering and design activities.
Actively contributing to ensuring the technical quality of all engineering design deliverables and applied processes are undertaken in accordance with relevant company procedures.
Involvement in conducting engineering studies, investigations, and producing reports.
Actively contributing to ensuring projects are completed in a cost-effective and timely manner, in accordance with project budgets and programmes.
Maintaining awareness of technological developments and industry trends.
Complying with all applicable statutory and regulatory requirements.
Involvement in identifying and responding to project variations through formal change control.
Involvement in technical and risk reviews to ensure compliance with customer requirements.
The Person
Bachelor Honours Degree in related field preferred / HND or HNC*
Engineering experience demonstrating a record of successful delivery, in the definition, production and delivery of engineering work packages would be ideal.
Demonstrable extensive design / detail design experience
Ideally has been involved in producing key, base documentation
Nuclear Engineering experience is highly advantageous