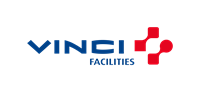 Meet- en Regeltechnieker - West-Vlaanderen M/V/X
Exploitation, maintenance
Meet- en Regeltechnieker West-Vlaanderen-52824
Flanders
Contrat à durée indéterminée
Secondaire
Waregem - Anzegemseweg 28
21/09/2021
Als meet- en regeltechnieker ga jij de gebouwgebonden installaties bij onze klanten in de tertiaire sector detecteren, verhelpen en rapporteren. Jij bent in staat om een gebouwbeheerssysteem te bedienen en een grove functionele analyse van het systeem te maken.
Daarnaast sta je ook in voor het preventief onderhoud, de technische interventies en de herstellingen van HVAC-installaties in gebouwen en industrieën. 
Je voert dagelijkse onderhouds- en inspectietaken, registratie en rapportering uit.
Je werkt samen met de Contract Manager en de HVAC Techniekers aan de planning, uitvoering en opvolging van de automatisatie en elektrische installaties in de tertiaire en industriëlen gebouwen.
Je biedt help in het analyseren en oplossen van processtoringen.
Je maakt werkinstructies, procedures en records en je implementeert deze op correcte wijze.
Je voert het preventief onderhoud uit.
Je voert elektrische aanpassingswerken aan de meetinstrumenten uit.
Gedetailleerde rapporten opmaken, de klanten informeren van de vooruitgangen, de hiërarchische lijn op de hoogte brengen van eventuele aanpassingen aan de installatie of aan de planning om de communicatie te verbeteren.
Oog hebben voor commerciële opportuniteiten bij de klanten en deze doorgeven aan de leidinggevende zodat de objectieven van de organisatie kunnen bereikt worden.
De veiligheidsregels respecteren en de hiërarchische lijn verwittigen in geval van gevaarlijke situaties.
Opleiding : Bachelor in klimatisatie, Meet-en Regeltechniek of gelijkwaardig door ervaring.
Ervaring : 5 jaar ervaring.
Technische vaardigheden : HVAC, VCA, BA5, een relevante ervaring in meet-en regeltechniek of analystechnieken is een pluspunt.
Talen : Nederlands.
Pourquoi nous rejoindre ?
VINCI Energies biedt u een professionele omgeving waar u de mogelijkheid krijgt om een heel interessant werk te leveren en verder te bouwen aan uw carrière.  Tevens biedt VINCI Energies u een attractief loon met voordelige extralegale voordelen, zoals :
Groepsverzekering+ overlijdensverzekering en invaliditeitsverzekering.
Gratis hospitalisatieverzekering.
Arbeidsduurvermindering : 12 dagen bijkomend betaald verlof per jaar ( vrij op te nemen – geen sluitingsperiode).
Overuren uitbetaald (100% op zon- en feestdagen en 50% andere dagen) en 100% te recupereren.
Tablet
Smartphone + abonnement
Wachtpremie indien deelname aan de wachtdienst.
Camionnette met nodig materiaal.
Carrièremogelijkheden en opleidingsplan.