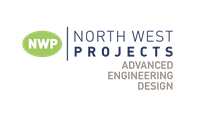 Senior Mechanical Engineer M/F
Ingenierie, etudes, methodes
2021-55109
South East
Contrat à durée indéterminée
3 Jays Cl, Basingstoke RG22 4BS
03/09/2021
The Role
Translating user requirements and technical specifications into concept designs and fully engineered design solutions, either working on an individual basis or as the leader of a smallteam of engineers and designers.
Planning and executing engineering and design activities.
Production of technical reports and specifications.
Production of design substantiation and scoping calculations.
Undertaking site surveys and producing survey reports.
Undertaking technical reviews and risk assessments.
Complying with all applicable statutory and regulatory requirements, and ensuring work is undertaken in accordance with relevant company procedures.
The Person
Ideally the successful candidate will have worked in a highly regulated industry such as the Nuclear industry
Experience around Remote Handling Systems and HAZOPs would be advantageous
Expertise demonstrable in one or more specific specialist areas relevant to the engineering discipline.
Engineering experience demonstrating a record of successful delivery, including positions influencing professional engineers and guiding technical personnel in the definition, implementation and delivery of engineering work packages.
Ideally the candidate will have some level of security clearance
Pourquoi nous rejoindre ?
North West Projects is a national Engineering design company with a Nuclear sector focus. Being part of Vinci ENERGIES with a turnover of €13.7 billion, has allowed NWP to grow in an exciting but secure manner. We are currently recruiting a Senior Mechanical Engineer. The ideal candidate will Mechanical Engineering experience within the Nuclear sector and be Security Cleared.