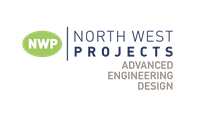 Principal CE&I Engineer M/F
Ingenierie, etudes, methodes
2021-51506
North West
Eaton Ave, Buckshaw Village, Preston PR7 7NA
03/09/2021
North West Projects requires a Principal CE&I Engineer to work as part of the integrated design team working on developing the deliverables for the IEG Task Order 2 scope. The Principal Engineer will be responsible for leading on the development of SDD-07 – Cable Fastening Methodology Note and SDD-08 – Justification Note for Fastening the Tie-Wraps and Cleats. They will have a team of engineers and designers working underneath them and will report to the project's Engineering Manager.
There is a requirement to work as an integrated part of the project team located in the Chorley design office, with the potential for some degree of flexible working as and when the project allows.
Several years' experience working in a design office environment, preferably in the nuclear sector or other highly regulated industry
Demonstrable experience of document production, checking and approval
Experience of managing a small team of CE&I Engineers and Designers and coordinating workload to ensure successful delivery to programme milestones
Preference for candidates with experience of working on EDF related projects and are familiar with the associated client requirements
Desirable experience in the fault current analysis for cable cleats both HV and LV.
Pourquoi nous rejoindre ?
North West Projects is responsible for producing the documentation associated with the procurement of the lightning protection system, cable installation rules, labelling of plant and materials and other information to support the installation activities being carried out by the Mechanical, Electrical and HVAC (MEH) Alliance on the new nuclear power station being built at Hinkley Point C.