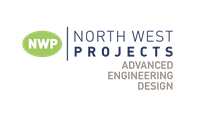 Financial Accountant M/F
Comptable général, fournisseur, client
NWPFA-48629
Clayton-le-Woods, England
Contrat à durée indéterminée
Date: 03/02/2021
North West Projects is a national Engineering design company with a Nuclear sector focus. Being part of Vinci ENERGIES with a turnover of €48 billion, has allowed NWP to grow in an exciting but secure manner. We are currently recruiting a Financial Accountant to help the current Financial Controller. The ideal candidate will have group reporting experience within an Engineering industry.
The Role
Support the Financial Controller for responsibility of the finance and financial control of the entire BU
Advises and supports the Business Unit General Manager (BUGM) and operational staff by providing and interpreting analytical information to enable effective decision making
Provides support in ensuring that the rules, principles and the internal control requirements of the Group are met
Ensure the Business Unit and Company meets all its financial reporting obligations
The Person
Strong financial skills applied in a project costing context
Ability to analyse and interpret variances
Good knowledge of basic accounting functions such as Accounts Payable, Accounts Receivable, Timesheets
Cash Management
An eye for detail, focused on quality and accuracy, within a face paced environment, without compromising deadlines.