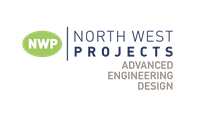 CE&I Engineer M/F
Ingenierie, etudes, methodes
2021-54133
North West
Eaton Ave, Buckshaw Village, Preston PR7 7NA
03/09/2021
The Role
The CE&I Engineer will report to the Principal CE&I Engineer to support the successful delivery of the programme.
The successful candidate will be part of the CE&I design team for this package of work carrying out design activities to the technical and programme requirements communicated by the Principal Engineer and Project Manager.
The Person
A number of years' experience working in a design office environment, preferably in the nuclear sector or other highly regulated industry would be highly advantageous
Preferably HND qualified engineer or qualified by experience and registered with an appropriate industrial body, i.e. IET
Recognised qualification in CAE/CAD or equivalent demonstrable experience would be ideal
Production of:
 Cable Termination Diagrams
 Cable Routing Layouts
 Single Line Diagrams
 Block Cable Diagrams
 Cable Schedules
 Panel General Arrangements
 18th Edition IET wiring regulations
Pourquoi nous rejoindre ?
North West Projects is a national Engineering design company with a Nuclear sector focus. Being part of Vinci ENERGIES with a turnover of €14 billion, has allowed NWP to grow in an exciting but secure manner.
They are currently recruiting for a number of CE&I Engineers due to a prolonged period of growth. The ideal candidate will CE&I experience within the Nuclear sector