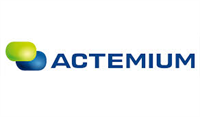 software developer - data analytics
It, systemes d'information
2021-51714
Aalter, Flanders
Contrat à durée indéterminée
Leon bekaertlaan 24
05/05/2021
Ben je gefascineerd door de wereld van data science en software ontwikkeling? Zin om je een weg te banen in een nog ongekende jungle van verschillende technologieën, machine learning toepassingen en applicatie ontwikkeling? Sta mee aan de wieg van innovatieve oplossingen die hét verschil zullen maken in de toekomst. Vervolledig ons multidisciplinair team en bouw samen aan software oplossingen voor onze klanten in de industrie. Kies voor een werkgever met een echte teamspirit, waar het delen van kennis centraal staat en waar de fun-factor van even groot belang is!
Je functie
Werk in team aan bedrijfseigen, complexe software applicaties voor de industriële toepassingen
bouw mee aan de ontwikkeling van high-throughput streaming applicaties
breid onze applicaties continu uit met nieuwe modules en functionaliteiten
Ploeter je een weg in de nieuwste technologieën en creëer in team innovatieve oplossingen
Volg opleiding (intern of extern) en blijf zo up-to-date van nieuwe tools en methodieken
master of bachelor op zak in een ICT-richting
eerste technische bagage op vlak van .NET (C#/F#), Java/Scala/Kotlin of Python
enige kennis over het bestaan en verschil tussen document, key-value, timeseries, graph, of relationele databases
interesse om je te verdiepen in streaming software zoals RabbitMQ of Kafka
gemotiveerd om technieken toe te passen zoals microservices, actor-model, big-data, machine learning, ..
geen schrik om de handen uit de mouwen te steken en zaken uit te proberen die nieuw/ongekend zijn. Leren door trial en error zijn onderdeel van deze job.
nauwkeurig, in staat om naar deadlines toe te werken
teamgericht, goede communicator en goede humor!
Pourquoi nous rejoindre ?
Actemium maakt deel uit van de sterke groep VINCI Energies
focus op innovatie
teamwerk, organisatiebetrokkenheid en zelfontwikkeling
opleiding op maat om je start optimaal te begeleiden
duidelijke loopbaanpaden met zicht op je toekomst en doorgroeimogelijkheden
compleet verloningspakket met firmawagen, eco- & maaltijdcheques, bonus, telefonie, fietslease, flexibele uren, verzekeringen, kortingen, opleidingen, 32 verlofdagen, …
een gedreven én waardengedreven organisatie met oog voor mens & maatschappij
tal van initiatieven rond kennisdeling, sportieve, culturele en/of familiale activiteiten